Posted on Wednesday, May 31, 2023 09:51 AM
The Halton Regional Police Service (HRPS) is proud to announce that its Victim Services Unit (VSU) was among those recently honoured with an Attorney General's 2022-23 Victim Services Award of Distinction. The award acknowledges the outstanding contributions made by individuals and organizations to support victims of crime as well as raises awareness of issues surrounding victims in Ontario.
HRPS' VSU, which is comprised of civilian members and more than 60 trained volunteers, was recognized for...

Posted on Thursday, May 25, 2023 09:17 AM
The Halton Regional Police Service (HRPS) will commence its next Firearms and Weapons Amnesty on Thursday, June 1, 2023.
The latest Amnesty provides individuals and businesses residing or operating in the Region of Halton with an opportunity to surrender unwanted or illegally-owned firearms, weapons and/or ammunition to the HRPS without the worry of being charged for having them.
"This Amnesty enables everyone to play a role in helping make our community safer," said Superintendent Al Albano. "By...

Posted on Wednesday, May 24, 2023 11:17 AM
The Halton Regional Police Service (HRPS) – Child Abuse and Sexual Assault Unit is seeking the public's assistance in identifying a male responsible for the sexual assault of an Oakville woman.
On Saturday, May 20, 2023, at approximately 10:30 am, the victim was walking in the area of Sandpiper Road and Fourth Line in Oakville when she was grabbed from behind by an unknown male. The victim fell to the ground and the suspect left the area on foot. No physical injuries were reported.
Police...

Posted on Monday, May 15, 2023 11:23 AM
The Halton Regional Police Service (HRPS) is pleased to announce that it has released its 2022 Annual Report to members of the public, community partners, and other key stakeholders. The online-only edition is available here or at www.haltonpolice.ca via the top rotating banner, as well as under About Us -> Reports and Publications in the drop-down menu.
Click here to view this year's Annual Report message from Chief Stephen Tanner.
Launched as part of with Police Week, the report indicates that as the...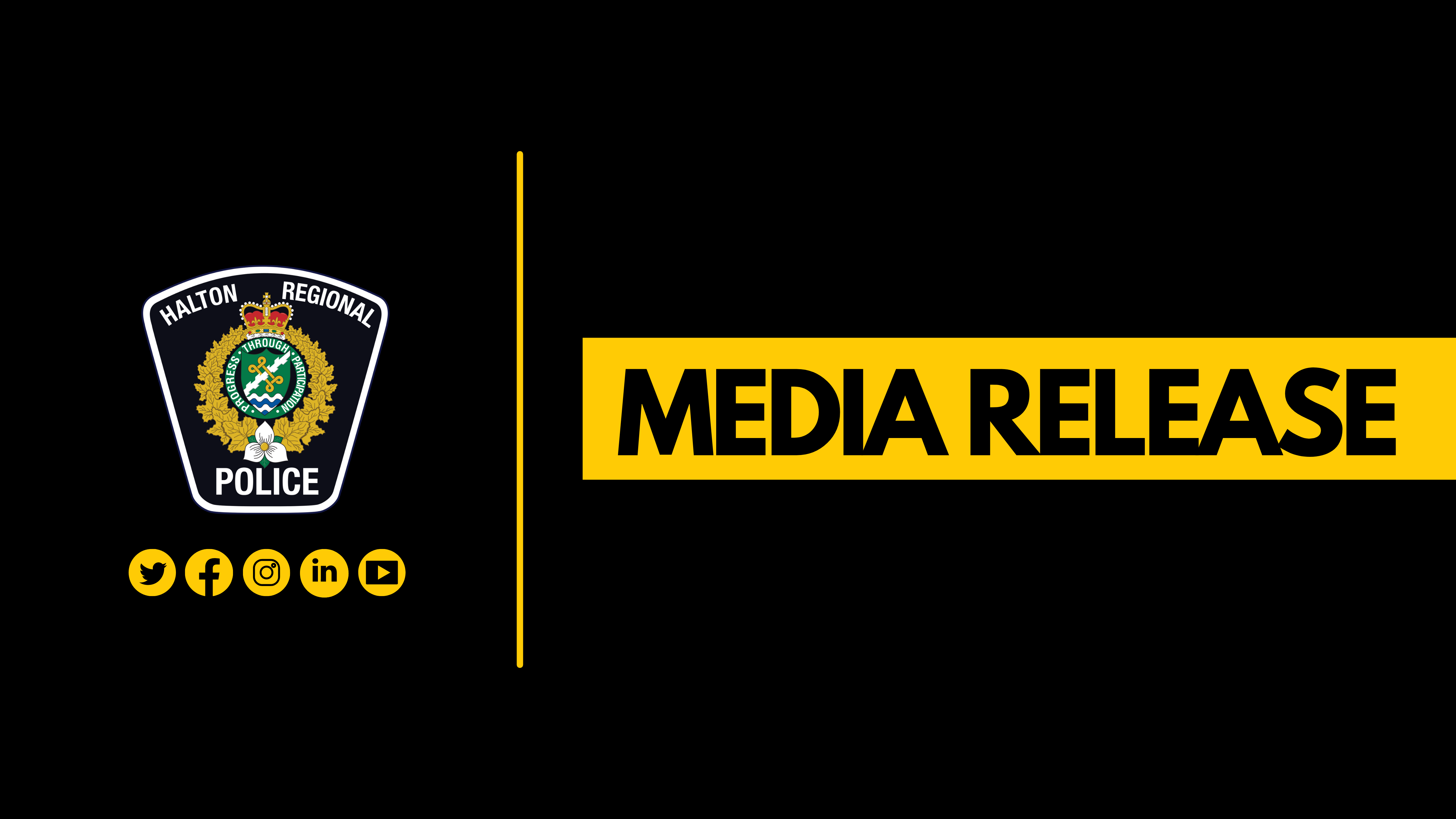 Posted on Monday, April 10, 2023 09:08 AM
Week celebrates the contributions of more than 60 call-takers and dispatchers to community safety and well-being
Oakville, ON – The Halton Regional Police Service (HRPS) is recognizing the dedication and contributions of the 9-1-1 Communicators who serve Halton Region, as yesterday marked the start of National Public Safety Communicators Appreciation Week.
"Being a 9-1-1 Communicator takes a special person who cares about our community and is invested in helping ensure the best possible outcome,"...